Adult Admissions
Elim's Adult Services program is accepting new applications for enrollment.
Each day over 200 men and women from area residential locations (whether living with family or in a group home) come to work and learn at a level that fits their skills, abilities, and interests. Elim provides opportunities for them to interact with their community through various training venues, such as shopping, restaurant etiquette, recreation, leisure, cultural enrichment activities, and through volunteering at local non-profit agencies.
Does your loved one qualify?
Please take note of the following requirements before taking the next step in the admissions process:
Applicant must be at least 18 years old (Admissions forms are accepted prior to the age of 18).
Applicant must have a developmental disability that constitutes a disabling condition. Developmental disability is defined as mental retardation, epilepsy, cerebral palsy, autism, Fragile X Syndrome, Down Syndrome or a related condition that also results in a disabling condition. A disabling condition is defined as substantial functional limitations in three or more of the following major life areas: self-care, learning, self-direction, mobility, language, and capacity for independent living.
Applicant must have a reasonable expectation that he or she will benefit from services.
Applicant must not require constant medical care and must be able to self-medicate if medication is necessary during work hours.
Applicant's needs must be able to be met within the specific program area that has the opening.
Applicant's needs must be able to be met within the current staff-to-client ratios.
Applicant must have funding for services from DHS or another source or be able to privately pay for services.
Get started with our Admissions Packet
---
The Admissions Process
Initial contact
The admissions process begins with an initial contact with the admissions coordinator, usually through a phone call or visit to our website. The applicant and his or her family/residential program are asked to complete an Inquiry Form. Once the Inquiry Form is returned, a tour will be scheduled. Anyone may join the tour and the applicant is especially encouraged to visit.



Applicant presented to Admission Committee
If the applicant is, or soon will be, ready for adult placement the following are determined:
– Can Elim Adult Services provide appropriate and beneficial services to this applicant?
– Is there an opening in the appropriate program?
– Has funding been secured or is private pay available?
If the answer to all three of these questions is yes, the applicant will be presented to the admissions committee. If the answer to any of these questions is no, the applicant will be placed on the Adult Services' Inquiry List until all three criteria are met. An Initial Screening Report is developed by the admissions coordinator. In order to develop the report, the following documents will be requested:
– Current Individual Education Plan (IEP) with all current therapy, social and behavior reports or current Individual Service Plan (ISP) and behavior program.
– Current psychological
– Current ICAP
– Additional information and documentation as required
After everything has been returned, a case manager will contact the family or residential program to schedule the evaluation. The applicant comes for the evaluation during which he or she participates in all vocational and class activities as well as community outings. This allows the applicant to see what we have to offer and for us to get to know him or her better.
After the evaluation, the case manager will write a report and submit it to the admissions committee who will review the report and ancillary information and vote whether to accept the individual for admission.
Acceptance
If the applicant is accepted, there will be additional paperwork to complete; copies of documentation to provide; and a physical and dental exam required that is completed no more than 30 days prior to the admission date.



---
Let us answer your questions
We would be happy to answer any questions about Elim's Adult Services program and our application process. We want you to feel comfortable and happy with your support decisions.
Contact Adult Admissions Coordinator
LaDrene Richards Mhoon (708-293-6543) or email her below:
---
Funding
Funding to pay for services can be obtained from the Illinois Department of Human Services (DHS). To apply for funding, please contact your local Pre-Admission Screening (PAS) agency.
South Suburban Cook County Townships: Bloom, Bremen, Calumet, Lemont, Orland, Palos, Rich, Thornton, Worth
Suburban Access, Inc.
925 W. 175th Street
Homewood, IL 60430
(708) 799-9190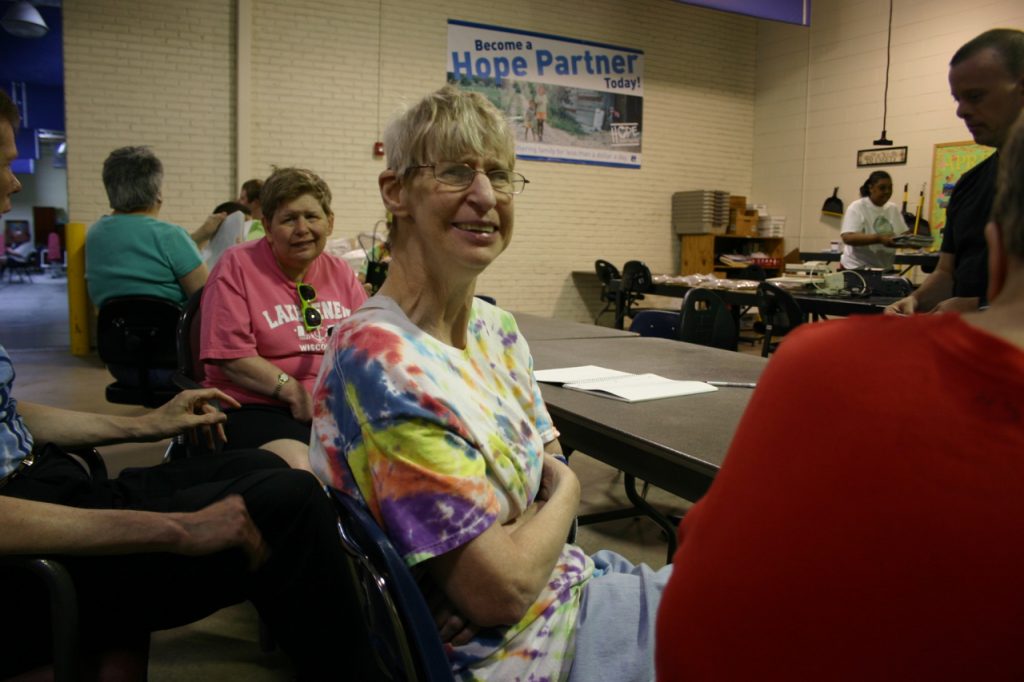 West Suburban Cook County Townships: Berwyn, Cicero, Leyden, Lyons, Oak Park, Proviso, River Forest, Riverside, Stickney
Suburban Access, Inc.
4415 W. Harrison Street Suite 410
Hillside, IL 60162
(708) 449-7257
Counties: Will, Grundy, Kankakee
Services Inc.
1740 W. McDonough Street
Joliet, IL 60438
(815) 741-0800
Chicago
Community Service Options Inc. (CSO)
6845 S. Western
Chicago, IL 60636
(773) 471-4700
If you do not live in these areas or are unsure of which agency to contact, please go to the IL DHS website to use the service locater to find the PAS agency that serves your area. Part-time or full-time private pay options are also available.
---
Transportation
Elim offers several transportation options. Families are invited to choose the option that best fits their individual's needs and family budget.
Door to door service: For a flat fee, Elim will pick up from and drop off your individual at his or her home. Eligibility is determined by the transportation manager.
Drop off and pick up points: For no cost, Elim will pick up and drop off your individual at a designated public meeting site. Eligibility and designated meeting sites are determined by the transportation manager.
Self-transport: Families may be able to drop off and pick up their individual from Elim. Eligibility is determined by the transportation manager and director of Adult Services, and reimbursement may be included.
PACE ADA Paratransit Service: Individuals apply to the ADA Paratransit Service to determine whether he or she is eligible for this service. If the individual is determined eligible, he or she will become PACE certified and will be able to use the Dial-A-Ride system. Each one way ride costs $3. Elim will supply the family with vouchers at the beginning of every month. To determine eligibility and/or to request an application, please contact:
Regional Transportation Authority (RTA)
ADA Paratransit Service
ADA Certification
Phone: (312) 663-4357
TTY: (312) 913-3122
For additional information or questions regarding transportation please refer to Transportation Letter and Regulations or contact Elim's Transportation Manager, Cindy DeYoung.
Direct Phone: (708) 293-6512