Shared Learning
Elim Learning serves as an organizational and community catalyst for change through shared learning experiences.
---

Elim Thriving Podcast
The Elim Thriving podcast connects you with information and resources that promote thriving. Our goal is to see you and the individuals with disabilities you support thriving together in community. This podcast is applicable to a wide range of listeners – teachers, parents, direct service providers, therapists, caregivers, and community members. If you share our core belief that all people have value and purpose, we think you'll love our podcast! Click here to see a list of all episodes!
Apple Podcasts (iPhone)Google Podcasts (Android)Spotify
---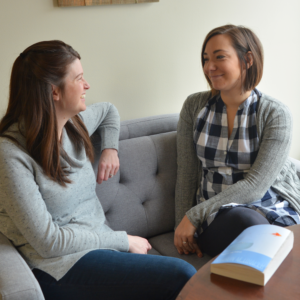 Elim Book Club
The Elim Book Club is a space we've created to bring educators, parents, students, and community members together to learn and grow as we explore books related to disability. Because of its asynchronous online format, you are able to hop into the discussion whenever you have time. We'd love for you to join the conversation!
---
The Learning Blog
The Learning Blog provides educational tips, tricks, and resources from the Elim Learning Team.