Meet the Team
Colleen Steele
Director of Learning and Development
Colleen is a Learning Specialist with more than twenty years of experience as an educator, clinician, consultant, and coach. She has a Master's Degree in Clinical Learning Disabilities from Northwestern University and is earning a Doctorate in Organization Development and Change at BGSU. Colleen creates space for growth and transformation utilizing a whole-brain approach to leading, teaching, and learning. Colleen is excited to lead the Elim Learning program in championing neurodiversity and thriving for all.
Allie Szczecinski
Education Consultant
allison.szczecinski@elimcs.org
Allie is a Learning Behavior Specialist with a Master's degree in Special Education & Multiple Disabilities from the University of Illinois. She has been in the field for more than ten years and has extensive experience coaching and consulting with educators in general education, special education, and co-taught settings. Allie has a passion for international development in the field of special education and is dedicated to Elim's mission of fostering thriving communities for individuals with disabilities at national and international levels.
Ashley Hinton
Learning and Development Specialist
Ashley earned a Bachelor's degree in Therapeutic Recreation from Ohio University and has more than 10 years of experience in the management of learning and development initiatives for participants and staff in therapeutic camp, behavioral health, and nonprofit settings. She is passionate about positively impacting the lives of people with disabilities. She believes that through training, professional development, and continuing education, Elim team members will grow, thrive and best serve our students and participants.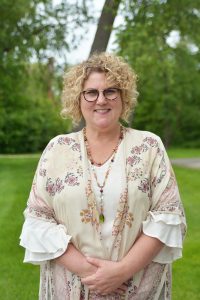 Lin Marie Carey
Learning Coordinator
Lin Marie has a bachelor's degree in Spanish and Communications from Illinois State University and has been in the field of corporate training and development for over 25 years. Lin is passionate about creating professional development respectful of individual learning and personality styles and fostering enthusiasm for lifelong learning, teaching, and service to those with developmental disabilities. She feels tremendously blessed to be a part of bringing the Elim experience to local staff and partners around the globe.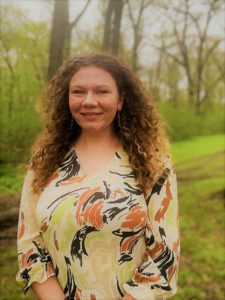 Leah Medema
Learning Coordinator
Leah has a bachelor's degree in English Literature from Purdue University Northwest and experience in leadership coordination, nonprofit development, and institutional support. Leah is passionate about community development and the implementation of culturally responsive, trauma-informed approaches to support learning and development. She is excited to be a part of an ever-reaching team that supports and cultivates an environment where people with disabilities can thrive to their fullest, God-given purpose.